After a humiliating defeat in the First Ashes Test Match to Australia it was likely that the England cricket team would be forced into making changes to their line-up. No one quite knew how dramatic a change it would be.
Yesterday morning it was announced that Jonathan Trott, who for the last few years has been one of the stars of world cricket, had left the tour suffering from depression.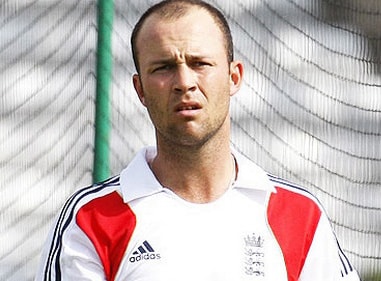 For cricket fans like me much had been made of the intensity of the rivalry between England and Australia with threats of physical violence being bandied around in the middle. This had been egged on by a ruthless Australian media who heaped scorn and derision on the England side. This pressure must be intense and difficult to deal with; almost impossible to manage if suffering from depression.
Cricket generally struggles to hit the front pages or lead the headlines - swamped by the power of football - but yesterday was different.
The news was on the TV and radio all day. All newspapers dealt with the news with sensitivity. The reporting was constructive with experts used to explain how depression can overtake someone and how it can be managed or hopefully dealt with.
Lastly other sports stars spoke of their own difficulties during their careers with most admitting they wished they'd been truthful about how debilitating their depression had been to them.
If there can ever be happiness in depression it's that increasingly it is seen as the illness it is. People are talking about depression, its symptoms and how it can be managed.
Jonathan Trott made his decision when surrounded by testosterone fuelled competitive men, admitting a weakness like this must have been so difficult to do. The impact it has made is as positive as the last few days for Trott must have been rotten.
As we all wish Jonathan Trott the best for the future, and a swift return to Test Match cricket, I make him my Communicator of the Week.
Originally posted on PR Moment.